December 4, 2022

Make disciples of Jesus Christ for the transformation of the world.
Love God; Love people.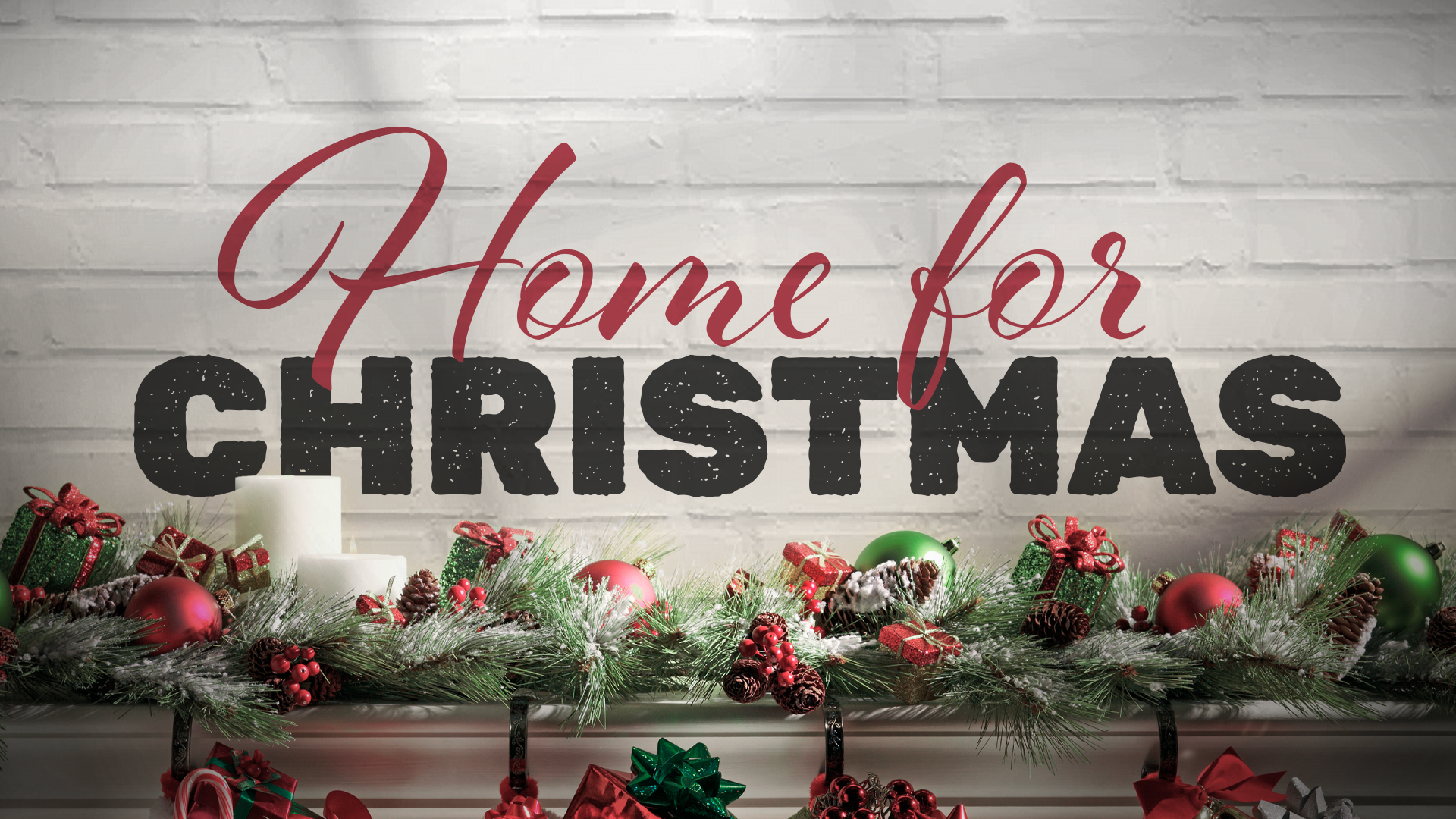 November 27-December 18
There is a longing in every one of us. Some of us feel it when we're with others and then we also feel it when we are alone. Some might call it a longing for home. Home might bring up ideas of love and happiness, but for some the thought of home might hurt more than help.
What if this holiday season was not merely an invitation to tinsel, lights, and spending more, but an invitation to remember that each of us has a home—a home with God. It's a place where family resides, hope abides, laughter is abundant, joy is endless, peace is plentiful, and love is everywhere. The season of Advent is your invitation to come Home for Christmas.
---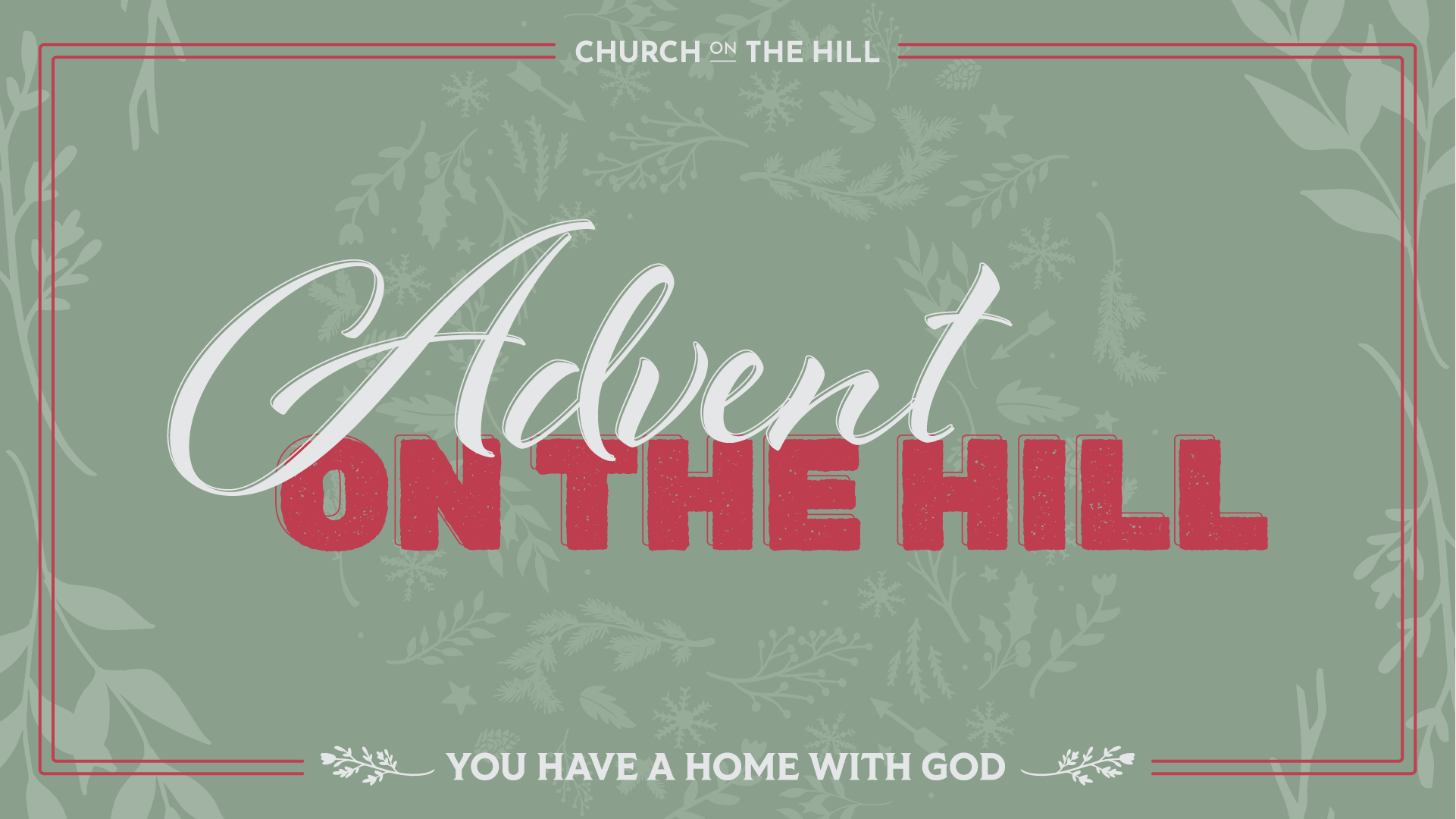 November 27-December 24
In the busyness of the holiday season, you are going to have a lot of things to remember.
Church on the Hill wants you to remember one thing—you have a home with God.
This home is a place of hope, joy, peace and love and we want to help you experience all of that on the Hill.
This Advent season, we invite you to come Home for Christmas. For details on all of the events including the Women's Christmas Dinner, Wonderful Night, Christmas Eve and more, check out what's happening On the Hill at onthehill.life/advent.
---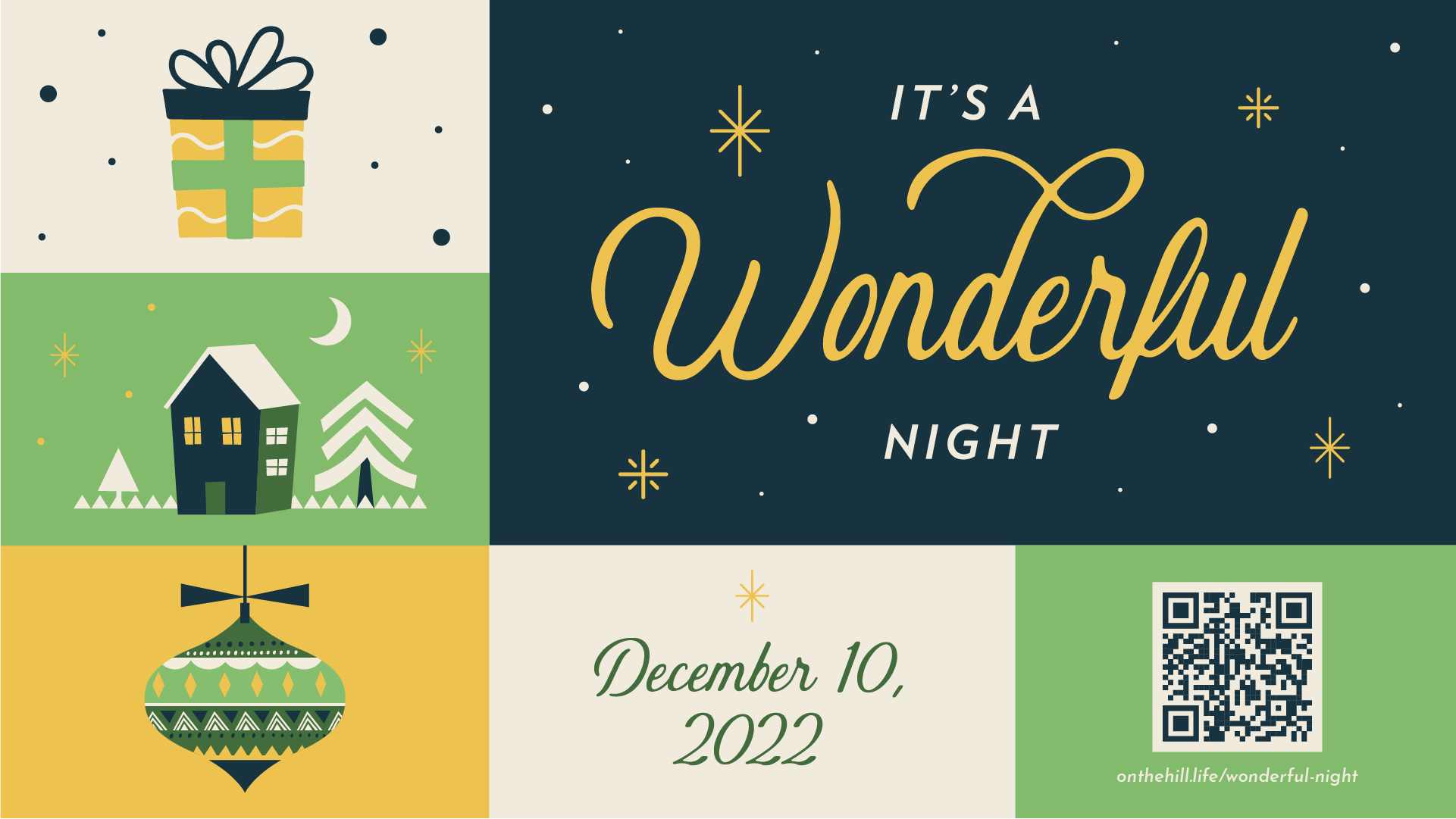 December 10
Christmas is a time of joy and wonder that we believe all families should experience. You've made it through a hard year and we want you to come and celebrate that with us on December 10. Church on the Hill will host our 9th annual Wonderful Night on our church campus. This is a night where families from our community are invited to experience a Christmas show, seated dinner, and Christmas shopping for the kids… all free of charge!
We need our COTH family for this amazing event. First, we need your prayers. Continue to pray this week that as we come together as a community, we are all filled with the joy of Christ's birth. Secondly, we need your help to pull off an event of this magnitude! Visit onthehill.life/wonderful-night for more information and to sign-up to volunteer.
---


December 7
Your home is a sacred place of celebration during the Advent season. You gather with loved ones and share a meal while remembering old stories and creating new memories. This year, Women on the Hill wants to invite you to experience home all over again. Join us for a Christmas dinner on December 7 and return to the familiar comforts of home. To register for the dinner or to sponsor your own table CLICK HERE to sign up.
---
GPS

---
Check out the calendar for all of our updates.