July 3, 2022

Make disciples of Jesus Christ for the transformation of the world.
Love God; Love people.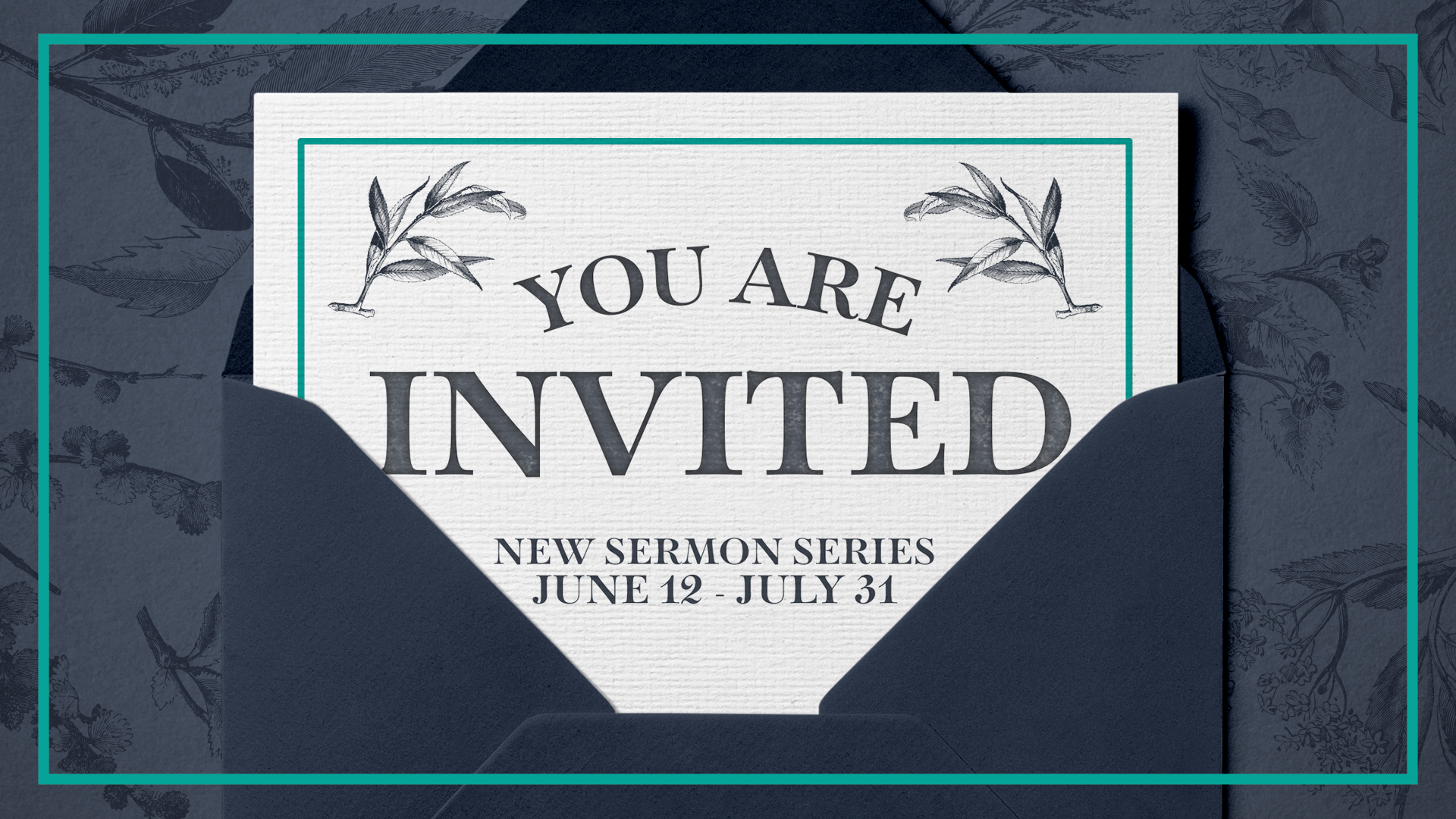 June 12 - July 31
In this journey of faith, each of us is invited by God to a unique and original adventure—to leave our unique footprints upon the earth. The Scriptures indicate that everyone's story of faith is completely original. Each life is unique. Each invitation extended by God is a one-of-a-kind offer. The greatest of hosts is inviting all of us into a bigger story.
Join us On The Hill at 9:30am in the chapel or 11:00am in the worship center to hear a message from our You Are Invited series.
---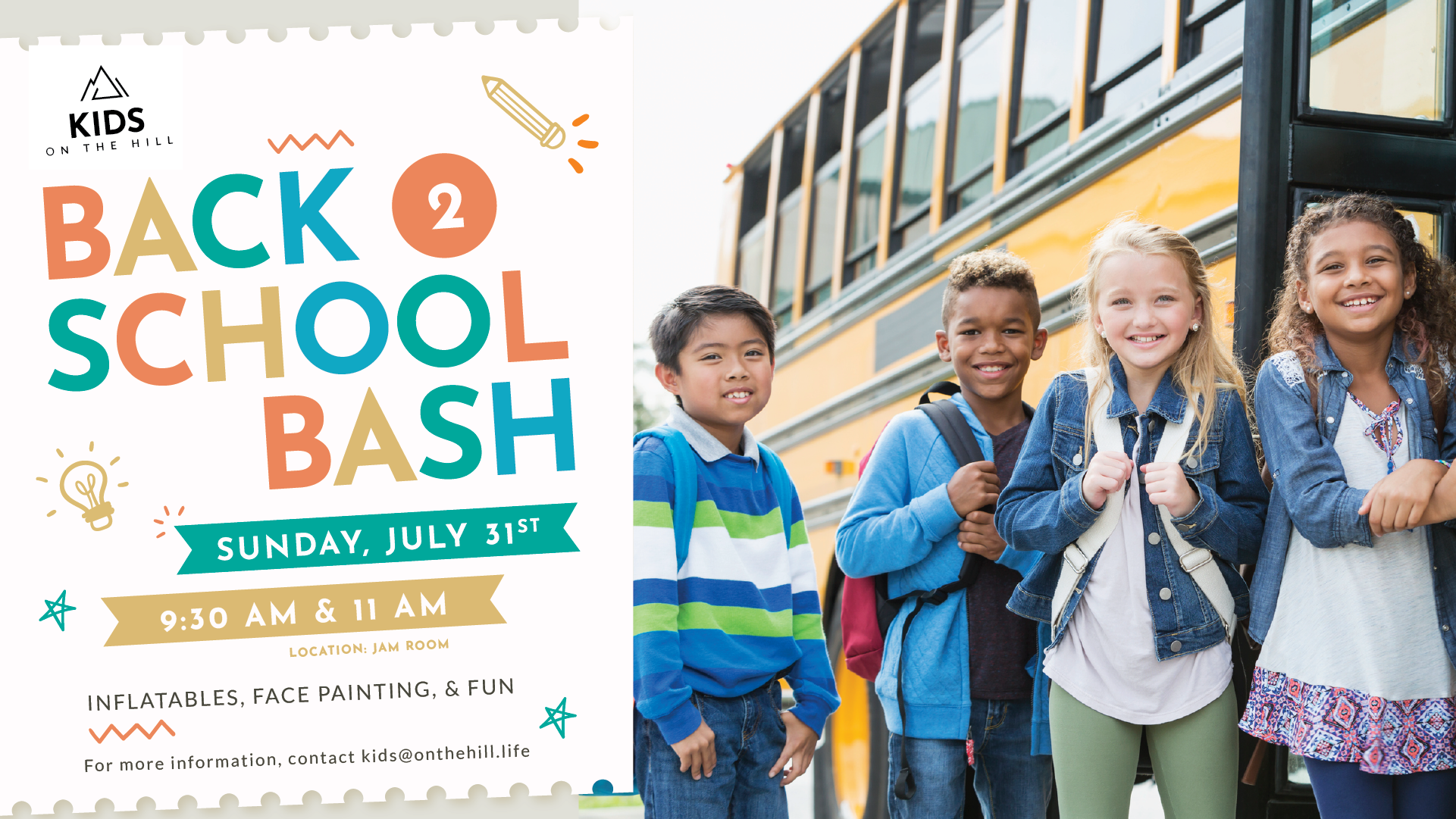 All kids Birth-5th grade are invited to join us for a Back to School Bash on Sunday, July 31st during the 9:30 & 11am services. There will be inflatables, face painting & fun! Questions? E-mail .
---

Life Group and Sunday School Classes are meeting both in-person and online. Interested in joining a class?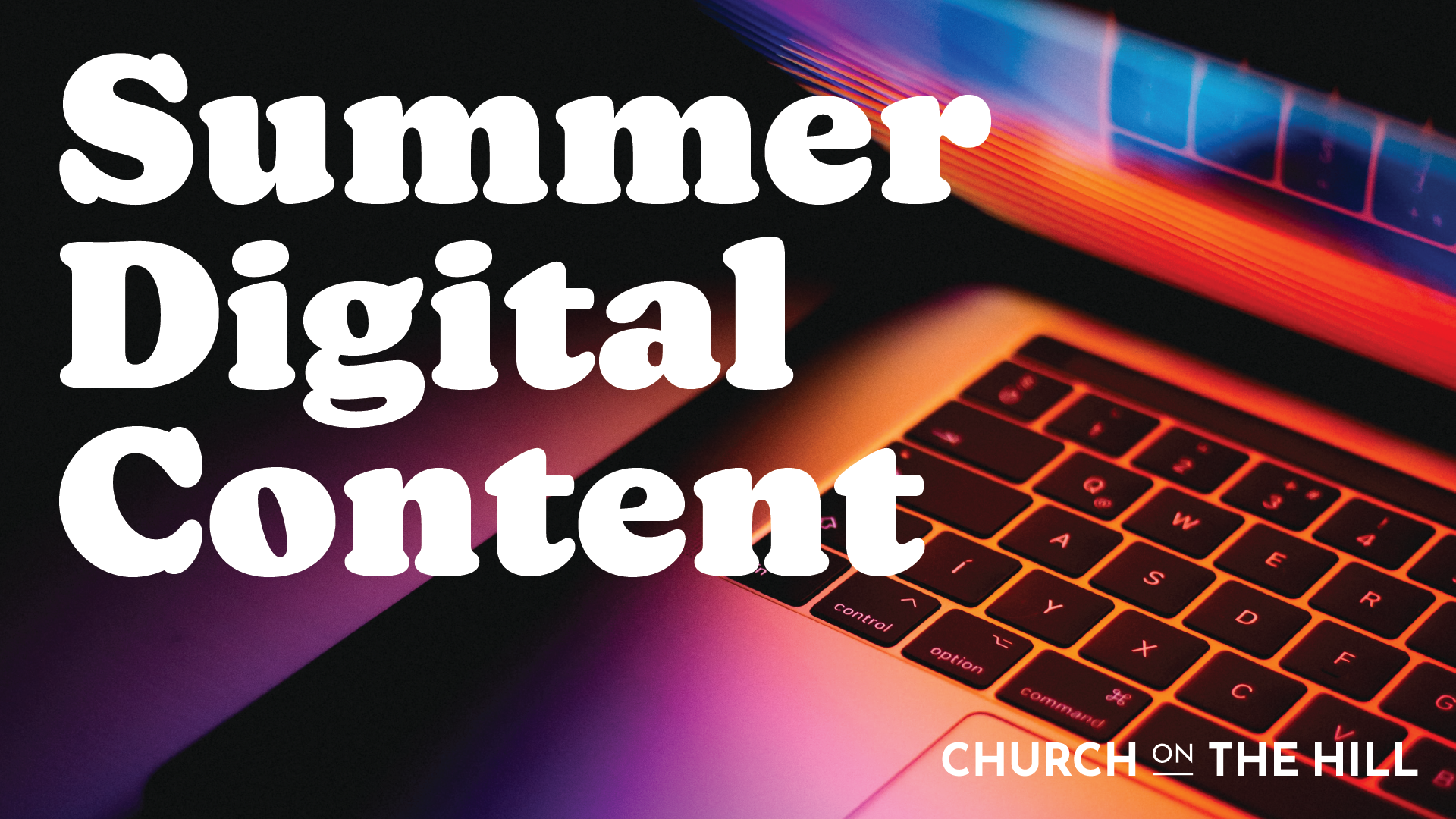 Summer is a busy time. Between family trips, church activities, sports and camps, it can go by fast. We want to help you make your summer fulfilling in the midst of the busy season. Make connections as a family and take healthy steps toward being with God, even when you are traveling. Visit our
free resources
that can help you make space and time to connect with God. Also, we invite you to join the
Facebook group
for some fun giveaways and ways to stay connected this summer!
GPS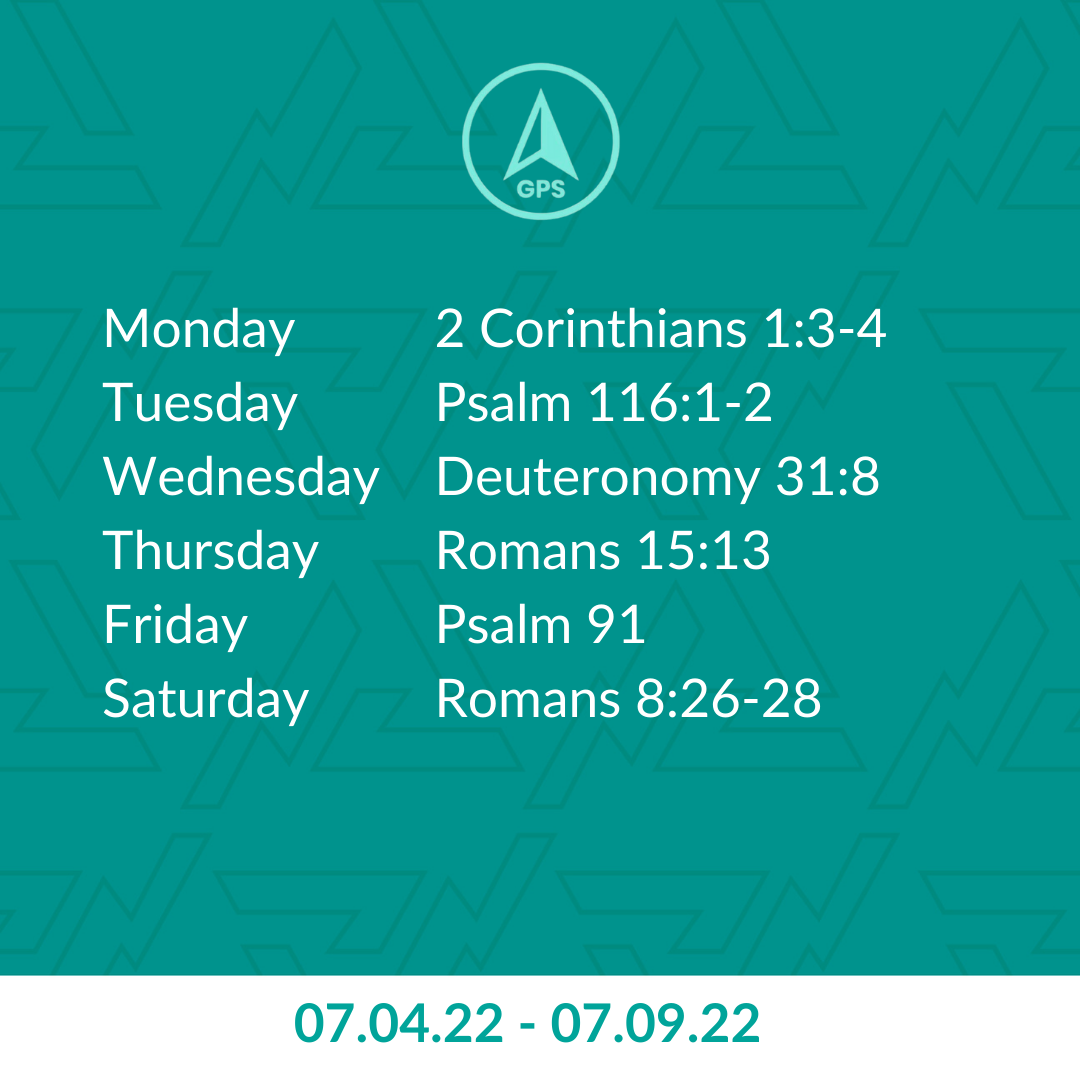 ---

Join us as we provide school supplies and backpacks for local school children! We are asking for the following donation options: 1) Target gift cards 2) Backpack filled with supplies 3) Individual supplies so that the COTH team can fill backpacks You can drop those off at the collection location in the church lobby from July 3-22. We also need volunteers to help assemble backpacks and deliver them to the families. Sign up to help and learn more information at onthehill.life/backpack or email for questions. Help us give kids the best possible start to the new school year!
---
Check out the calendar for all of our updates.