Sunday, September 11
Service Fair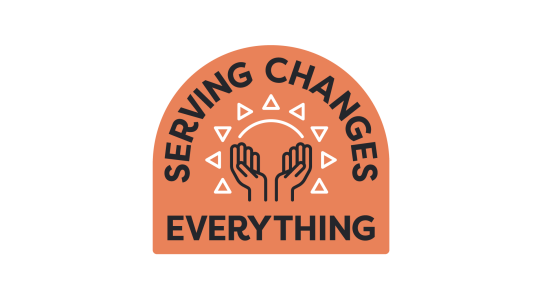 One of our values is Serving Together, which means life is about service not, "serve us." Because this is true, we know that serving changes everything.
Don't worry, there are lots of different ways that you can get involved at Church on the Hill.
On September 11th, we want to give you the chance to learn that Serving Changes Everything. From 10:30-11:00 am and 12:00-12:30 pm in the Food Court, we will host a service fair to give you the chance to find your place to serve. You'll be able to learn about serving opportunities throughout the church, such as:

While you are in the Food Court, we'll have a friendly competition between the different ministry areas! Vote for the best decorated table and grab a donut while you look for your opportunity to serve.
Already involved in serving? We invite you to still join us and take advantage of the opportunity to create a Blessing Bag and/or stop by our Realm connect table where you will have the ability to update your contact information and stay connected!
Are you aware of your spiritual gifts?
If you haven't taken the Spiritual Gifts Assessment, that would be a helpful step to take before September 11.